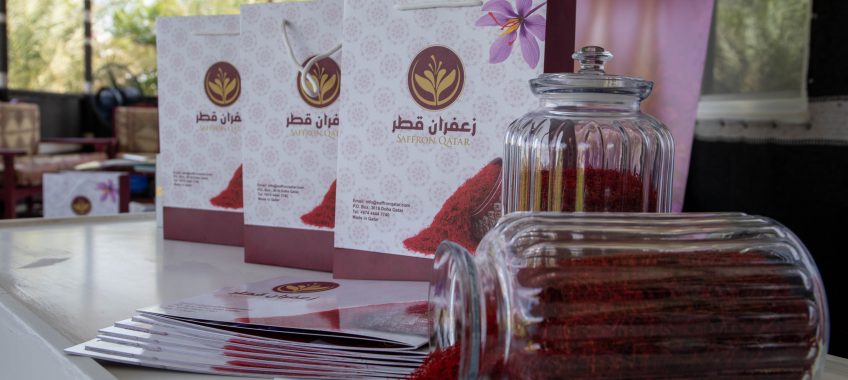 Do you know since late last year, Qatar has been cultivating its very own saffron and it is top-quality?
Watch this episode of 'Made in Qatar' about Saffron Qatar owned by Jaber Al Mansouri that, despite the challenges of growing something as delicate as saffron in the harsh climate of Qatar, succeeded in producing some of the finest saffron you've ever seen.
Reference: IloveQatar
Local saffron will now be available in a supermarket near you.
For the first time in Qatar, a local farm has started harvesting top quality saffron and is eyeing a 25 percent share of the local market. 
Located in Um Lashoosh in the north of the country, Saffron Qatar marked the opening of the harvest season earlier this week, paving the way for self-sufficiency in yet another sector of local production. 
Officials from Qatar's environment ministry, Qatar Chamber and Hassad Food attended the opening ceremony, highlighting the farm's potential in eventually covering all of the domestic market's share. 
"We are very happy to inaugurate Read More